Edge Computing + Blockchain and TON
Off the Blocks | Vol 97, January 7, 2020
At Proteum, we partner with entrepreneurs to develop and deploy innovative products and solutions built with blockchain technology - advising them on building sustainable companies in a rapidly changing investment, regulatory and tech landscape.
---
On the Edge of New Beginnings
Decentralization has been a recurring theme over the last few years. Certainly, it has been the buzzword that has held the blockchain ecosystem together (philosophically). However, in my conversations with senior executives at enterprises or enterprise-grade startups, it has been apparent that they have missed the memo on the subject.
Take for example the intensifying "cloud wars" - while the top players are jostling for increased market share, the real disruption is happening over the edge and these centralized clouds are absolutely unprepared for the proliferation of trillions of devices on the edge - aggregating data, processing it, interacting with other connected devices and making critical decisions in real-time. For example, automated driving - for a vehicle driving autonomously at 65mph on a highway, there is simply no time for data to flow all the way back to a centralized architecture, be disaggregated and flow back to the vehicle with instruction on its next move.
A self-driving car is a decentralized data center by itself - aggregating data, interacting with its sensor ecosystem and making decisions in real-time.
While not every application on the edge needs to be a data center, edge devices are surely ushering in the model of decentralized computing. The cloud will have a role to play - more as an aggregator and for slow-moving changes that percolate throughout the system - for example, machine learning. Agility will reside on the edge. This will have big implications on how data is collected, stored, networked and transmitted from the edge to other edge devices and to the cloud.
Edge devices are becoming increasingly more sophisticated and the Internet of Things (IoT) is perhaps closer to reality than ever before. Just like dumb UNIX terminals were replaced by increasingly more powerful PCs, point sensors will pave the way for ever more powerful and feature-laden IoT devices providing real-time complex computation and actions.
Given the amount of data generated at edges, and the push from existing cloud vendors to store as much of it as possible, the idea of sending massive loads of data to the cloud will not be a feasible option. Despite 5G networks, the infrastructure will be inadequate to handle the data rates and volumes with a real-time acceptable quality of service. (in spite of 5G networks). Even if only a subset of the data collected at the edge needs to be shared with the cloud, it will have tremendous implications on system design. One of the most critical elements with the deployment of such systems will be to ensure security, trust, and privacy of data.
It is not inconceivable therefore to think of edge devices as nodes of a blockchain, each node attached to its own distributed storage, communicating with other nodes to create a trusted ecosystem and enhancing the overall security. The key to this realization will be interoperability and building an ecosystem that can work as seamlessly as cloud applications work today. And in this world, I am not sure if SaaS-based business models will continue to dominate. A move towards transactional models seems more appropriate. Today's payment systems are also woefully inadequate to process transactions when a trillion devices need to be managed and coordinated together, in real-time and across geographical borders. I suspect that we will see a big move where payments can be handled with digital and virtual assets rather than actual fiat money changing hands.
The '20s will be an exciting time to build new ecosystems that are ushering in some of the biggest transformations in our lifetimes. It's all happening right now and I can't wait to see what we will build over the next decade.
Happy '20s.
---
Now some significant news from the world this week:
North America | The most crypto and blockchain investment in 2019: The Block Genesis published an overview of industry investment activity for the 2019 period this week, finding that a staggering majority of it occurred in Asia, North America and Europe. [… Read More on The Block]

All told, North America, Europe, and Asia accounted for approximately 99% of the investment deals in 2019. And despite the narrative of blockchain technology "banking the unbanked," regions that need improvements to its financial infrastructure the most, such as South America and Africa, represented less than 1% of investment deals.

Israel | A pioneer with 32% more blockchain companies in 2019: 2019 was not a great year for many in the blockchain space. Yet, despite widespread employee downsizing and some projects falling by the wayside, blockchain in Israel is thriving. The number of companies in the crypto and blockchain fields grew by 32% in 2019. While blockchain is steadily growing in this land, it remains a mere drop in the ocean compared to the tech industry at large. A recent report by PwC on the health of the tech sector in Israel found that the number of unicorns (private ventures with a valuation of more than $1bn) rose from 11 to 20 in 2019, with the value of exits doubling from the previous year. [… Read More on Yahoo! Finance]

China | Guangdong Blockchain Financing Platform Aims to Help Small Business: The government-led project is supported by OneConnect, a fintech firm backed by one of the largest Chinese insurers, Ping An Insurance, according to a media report from Sina Finance. One of the platform's users is Ant Financial which announced in November plans to test its blockchain network, Ant Blockchain Open Alliance, to support startups, while OneConnect filed a $468 million initial public offering in the U.S. in the same month. The new platform creates credit ratings for small and medium businesses based on their financial and administrative information via a blockchain network of 26 government agencies such as the State Administration for Industry and Commerce. [… Read More on Coindesk]

Payments | How Blockchain Can Improve Globalization: One of the most important things in the global economy is the movement of goods and services. Currencies are used to facilitate these movements, but issues such as high inflation rates and currency manipulation techniques are making a lot of people worried about the validity of traditional currencies. Immutability could make cryptocurrencies the right tool to facilitate the movement of goods and services. Even though some government officials argue that the speed and network congestion of cryptocurrencies are hindering them from being adopted as a tool for globalization, many projects have started to disprove these assumptions. This is making cryptocurrency a globalization tool that people can trust. [… Read More on CoinTelegraph]

M & A | Trusted IoT Alliance merges with Industrial Internet Consortium: Last Friday, The Industrial Internet Consortium (IIC) announced it is joining forces with the Trusted IoT Alliance (TIoTA) to combine memberships and drive industry collaboration. Members of the two organizations will now work under the IIC to research, develop and promote practices relating to internet of things (IoT) systems including blockchain. Founded in 2014, US-based IIC fosters the use of Industrial Internet of Things (IIoT), while TIoTA has been working on integrating distributed ledger technologies (DLT) and IoT. TIoTA started three years after the IIC and boasts members such as the IOTA Foundation, Chronicled, ConsenSys, Bosch, Siemens, Cisco and KPMG. [… Read More on Ledger Insights]
The Final Word | Court Denies SEC Request to Make Telegram Reveal ICO Bank Records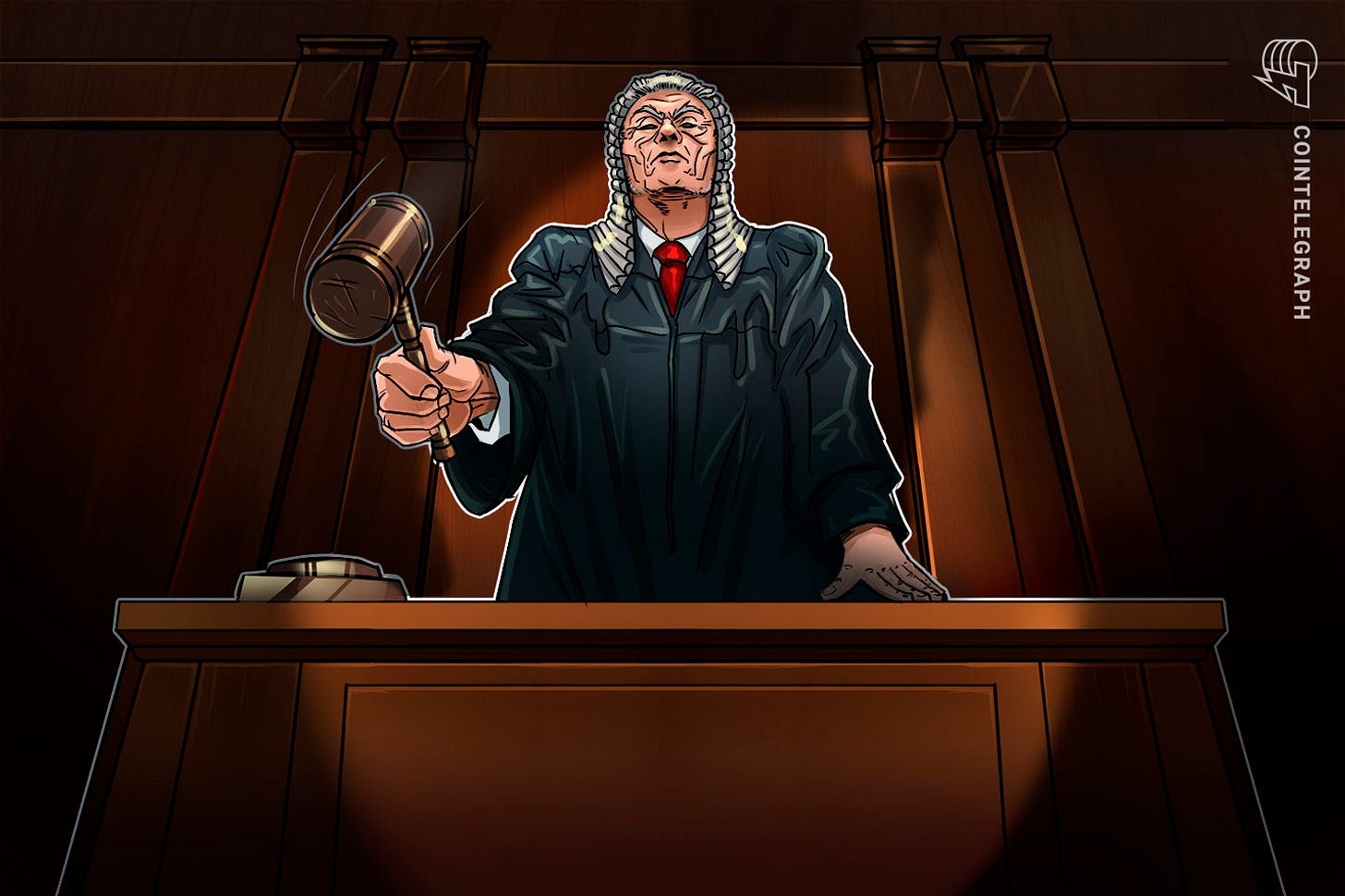 The District Court for the Southern District of New York has denied a request by the United States' securities regulator to make Telegram reveal its bank records. According to a Jan. 6 court order signed by Judge P. Kevin Caste, the court has denied an application by the U.S. Securities and Exchange Commission (SEC) to "compel the production of the defendant's bank records." Despite the court deciding in favor of Telegram, the company will still have to prove that its bank records comply with foreign data privacy laws. The court's decision came on the same day that Telegram released a series of summaries about its Telegram Open Network (TON) and corresponding Gram tokens. The company also emphasized that Gram is not an investment product, once again implying that the token is not a security and is outside of the SEC's jurisdiction. [… Read More on CoinTelegraph]
---
About Proteum
Proteum is a global blockchain investment and advisory firm that works with public, private and start-up companies to help them transition into the world of blockchains and decentralized applications. We help companies strategically build their ecosystem and unique capabilities so that they can own and control their future. ProteumX, our accelerator program, invests in and accelerates the time to market for startups and emerging ideas based on blockchain solutions.
www.proteum.io | info@proteum.io | Twitter: @proteumio | ProteumX