Ethereum's Hard Fork, Tokenizing Lyft and Ending Cannabis Smurfing
Off the Blocks | Vol 57, Mar 5, 2019
This newsletter is our weekly roundup of some of the significant blockchain news, that provides an overview of the rapidly changing blockchain landscape to help you map your blockchain strategy and be aware of regulatory announcements globally. Get your friends to Subscribe Here.
---
Towards Ethereum 2.0 | Hello Constantinople
Despite the so called "crypto winter", by some measures, the Ethereum community has been steadily growing. On Feb 28, 7:52 PM at block #7,280,000, an upgrade to Ethereum's main blockchain was completed. The event was uneventful and there were no technical issues that divided the Ethereum mining community. The upgraded version has been dubbed Constantinople. This is a significant development as it helps prepare for the transition from proof-of-work to proof-of stake on the roadmap for Ethereum 2.0.
Constantinople's feature set was largely uncontested by the developers. The major change was a reduction in mining rewards from 3 ETH to 2 ETH for each block mined. This was a strategic and deliberate choice intended to discourage mining. This may seem counterintuitive to casual followers. However, the stated goal of Ethereum is to move towards a proof-of-stake (PoS) consensus (as opposed to proof-of-work (PoW)), and lower mining incentives are a major step forward. In order to encourage miners to move from PoW to PoS, and dis-incentivize PoW, mining will be made much more difficult with a "difficulty bomb" in about a year's time. Additionally, it is hoped that a lower supply will keep inflationary pressures under check and prop up the price of the underlying ETH tokens.
There are other changes that aim to make the Ethereum ecosystem much more robust, secure, scalable and cheaper to use. Notably, the following improvement proposals are also incorporated:
EIP 1014: Similar to Bitcoin's Lightning Network, this is intended to scale Ethereum's network performance by using off chain solutions

EIP 145: Using bitwise shifting to enhance efficiency and reduce to costs of deploying smart contracts by 10x. Today it costs about 35 gas to bit shift using arithmetic operations, but in a native EVM operation, it is expected to cost only 3 gas.

EIP 1283: To further lower the costs and implement net gas metering, contract storage pricing is also being revisited through modifications to the SSTORE opcode.

EIP 1052: A new opcode for retrieving the hash of external contracts is a welcome addition and further blow to the high costs of external contract verification.
In short, the upgrade to Constantinople paves the way for an eventual move towards PoS. The previous upgrade Byzantium provided the security pieces and the Constantinople aligns incentives and reduces costs for the transition to the much anticipated PoS dubbed Serenity. Serenity is expected to be the final stage in Ethereum 2.0 roadmap, which will also incorporate "sharding", the much discussed scalability and security solution.
The next major update, dubbed Istanbul, is expected in just about 8-9 months. Developers can submit their ideas and improvement proposals until May 2019 and more details can be found here: http://eips.ethereum.org/
Image Credit: Consensys/Pegasys
---
Now for some other significant news form the world this week:
The Final Word | Putting an End to Cannabis Looping and Smurfing: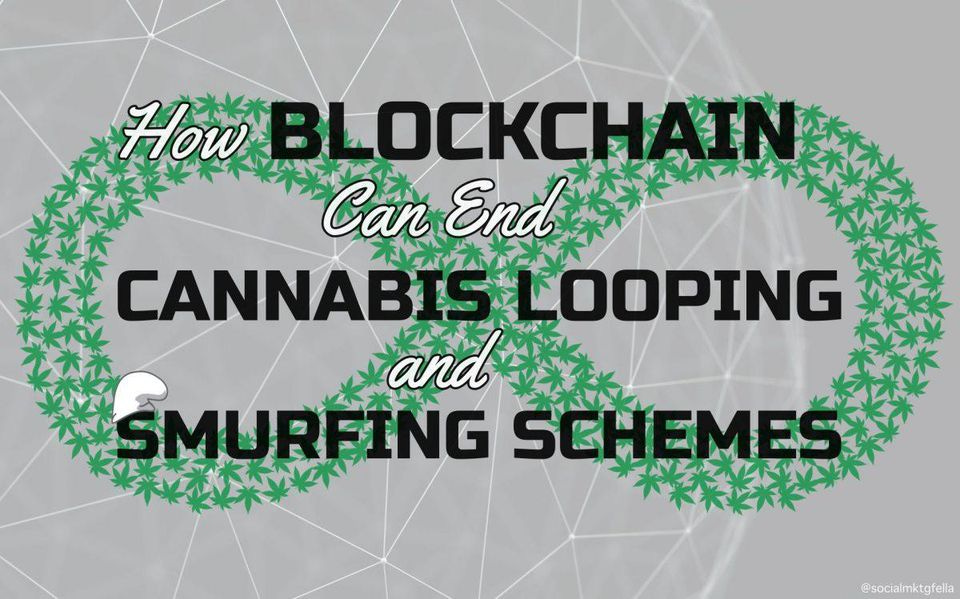 Image Credit: @socialmktgfella
Today's cannabis industry Smurfing and looping are the practices of evading top-down buyer restrictions designed with no forethought on how to enforce them. Legal cannabis states often set daily limits on how much marijuana a customer can buy. In Washington, for example, retailers can only sell recreational users one ounce of flower, 16 ounces in solid form, 72 ounces in liquid form, and seven grams of concentrate. In Massachusetts, recreational marijuana consumers are able to purchase up to one ounce of flowers or five grams of concentrates. For consumers, the workaround to this can take form in looping or Smurfing practices. Smurfing isn't really all that creative, a customer simply purchases the maximum daily allowable marijuana products (one ounce of flower in Colorado, for example) in one dispensary, then heads on over to another and buys more. Looping is even easier and doesn't necessarily require driving. Simply purchase the maximum allowed amount of product, depart the store, return, and make another transaction (sometimes with a different budtender).
Blockchain technology gives the cannabis industry an opportunity to record all verified, trusted records on a universal ledger that cannot be changed and can be universally accessed by authorized entities. For the purposes of looping and Smurfing prevention, all networked retail dispensaries. […Read More on Forbes]
---
About Proteum
Proteum is a global blockchain advisory firm that works with public, private and start-up companies to help them transition into the world of blockchains and decentralized applications. We help companies strategically build their ecosystem and unique capabilities so that they can own and control their future. ProteumX, our accelerator program, invests in and accelerates the time to market for companies building blockchain solutions.
www.proteum.io | info@proteum.io | Twitter: @proteumio | ProteumX