JPMorgan's Coin, Apple's Blockchain Rules and Tipping Bitcoins on Twitter
Off the Blocks | Vol 55, Feb 19, 2019
This newsletter is our weekly roundup of some of the significant blockchain news, that provides an overview of the rapidly changing blockchain landscape to help you map your blockchain strategy and be aware of regulatory announcements globally. Get your friends to Subscribe Here.
---
JP Morgan and the Digitization of Fiat Money
Last week, JP Morgan announced that it is launching JPM Coin, its own "stable coin", as it aims to creates a market for digitization of fiat money. To be clear, this is not JP Morgan's first ambush with blockchain enabled technology. The firm was one of the pioneers in fintech applications, creating Quorum, a forked version of the Ethereum blockchain suitable for enterprises and financial institutions. The JPM Coin is simply a progression of that thought process that aims to deliver on the two fold promise:
Transaction level privacy; and

Network wide transparency
These are welcome traits for enterprises looking for minimal disruption as they adapt to an environment of digital, immutable, verifiable systems of trust that align the interests of their suppliers, vendors, partners, employees etc. In the ephemeral world of blockchain and crypto upstarts, Quorum, with or without the JPM Coin is a more mature platform.
This creates opportunities to start thinking about fintech solutions that can now exist outside of the traditional core banking software and network technology. Admittedly, a full conversion of the core to blockchain will be complex and probably take years, but services such as payments that take days to settle are now closer to being settled in a few minutes.
The impact of moving funds across borders in a rapid, instantaneous way is a big deal. They're not the only one that can do it, but they move a lot of money.

- Dayna Ford, senior director and digital payments analyst at Gartner
According to a recent Bloomberg report, most large institutions have so far steered clear of the 10-year-old, $120 billion industry because it's largely unregulated and cryptocurrencies have been used to finance illicit trade. However, there are visible signs of change. Cambridge Associates, a firm that advises institutions managing $300+ billion, has started to advise them about crypto exposure. For those prepared to take the plunge, Cambridge recommends:
[spending] "a considerable amount of time learning about the space, including surveying the different ways of investing, from illiquid venture capital funds to buying tokens on an exchange"
Entrepreneurs and CXOs will recognize this as a moment that gave a much needed credibility boost to the adoption of blockchain and provide stiff competition to legacy tech and business models in every industry very quickly.
Now for some significant news form the world this week:
The Final Word: Overstock Founder: Blockchain Can Make Government 'Incapable of Being Bribed'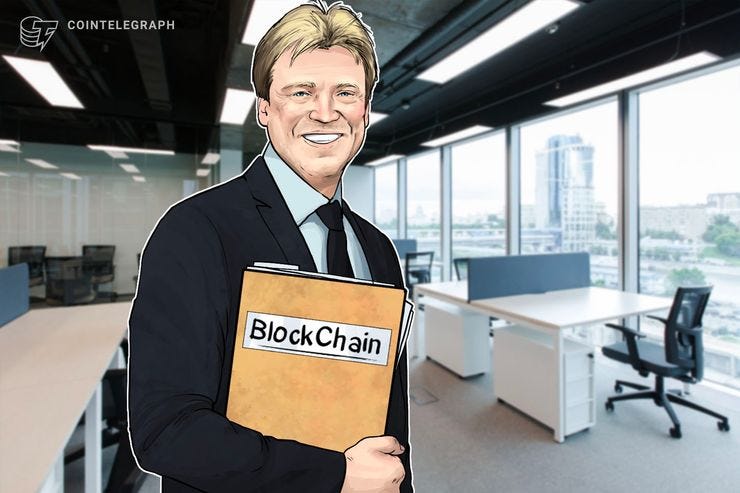 The founder and CEO of retail giant Overstock.com Patrick Byrne says that blockchain can make government "superefficient and incapable of being bribed." Byrne reportedly said that government services have reached a turning point for a fundamental change of their structure, and blockchain technology, in his opinion, will be the optimal solution. Byrne proposed "building government-as-a-service, a set of applications and companies that, between them, can bring blockchain to different services that governments provide," which will eventually "make government super-efficient, inexpensive and incapable of being bribed." He stated:
We could step into Venezuela with six laptops and create not only a functioning society but arguably one with the most advanced government systems in the world. We could bring them a central bank on the laptop. Everyone in Venezuela downloads a free app, and suddenly you have the most advanced monetary system on the planet.
---
About Proteum
Proteum is a global blockchain advisory firm that works with public, private and start-up companies to help them transition into the world of blockchains and decentralized applications. We help companies strategically build their ecosystem and unique capabilities so that they can own and control their future. Let's put blockchains to work for your business.
www.proteum.io | info@proteum.io | Twitter: @proteumio | Telegram